Aaron Lines - Discography (5 Albums)
Canadian Country Music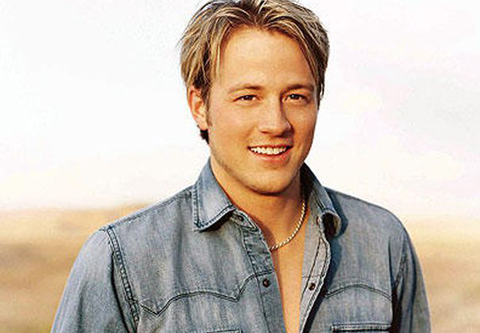 Aaron Lines (born November 17, 1977 in Fort McMurray, Alberta, Canada) is a Canadian country musician. Active since 2001, he has recorded a total of four studio albums to date. In addition, he has charted a total of ten singles on the country music charts of both Canada and the United States. His highest-charting single in the U.S. was "You Can't Hide Beautiful" in 2003-2004 (#4 on Hot Country Songs), while his highest-charting hit in Canada was the Number One "Cheaper to Keep Her". 

For more information, See:
Code:

http://en.wikipedia.org/wiki/Aaron_Lines


CD List:
2001 - Aaron Lines - Love Changes Everything
2003 - Aaron Lines - Living Out Loud
2005 - Aaron Lines - Waitin' On The Wonderful
2007 - Aaron Lines - Moments That Matter
2010 - Aaron Lines - Sunday Afternoon
2001 - Aaron Lines - Love Changes Everything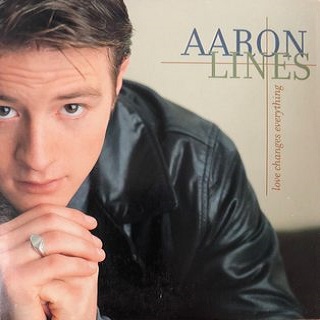 Track List:
01 - Love Changes Everything
02 - Close
03 - Living Out Loud
04 - A Kiss Is Worth A Thousand Words
05 - Old Days New
06 - What Beautiful Is
07 - This Ain't Living
08 - Lost
09 - I Can Read Your Heart
Quality: 256kbps @ Sample Rate: 44100Hz  Size: 77.0MB  Codec: MPEG 1 Layer III, 
Code:

https://www82.zippyshare.com/v/HHRtiZJn/file.html

http://www.filefactory.com/file/58s0czzhg62i
Last edited by Ableteam on Tue May 18, 2021 2:32 pm; edited 6 times in total
Track List:
01 - Love Changes Everything
02 - I Will Be There
03 - Close
04 - Living Out Loud
05 - Turn It Up (I Like The Sound Of That)
06 - You Can't Hide Beautiful
07 - Knock On Wood
08 - Old Days New
09 - She Called Me Kansas
10 - You Get The Picture
11 - Can't Live Without Your Love
Quality: 256kbps @ Sample Rate: 44100Hz  Size:  77.0MB  Codec: MPEG 1 Layer III, 
Code:

https://www65.zippyshare.com/v/m2BCxJOX/file.html

http://www.filefactory.com/file/5isl17mv95ka
Last edited by Ableteam on Tue May 18, 2021 2:34 pm; edited 3 times in total
2005 - Aaron Lines - Waitin' On The Wonderful
Track List:
01 - Waitin' On The Wonderful
02 - It Takes A Man
03 - The American Way
04 - Twenty Years Late
05 - Lights Of My Hometown
06 - Lovers On The Run
07 - Seeing Things
08 - I Wanna Be That Man
09 - Good Liar
10 - Dance To The Radio
11 - If I Could Do It All Again
Quality: 256kbps @ Sample Rate: 44100Hz  Size:  77.0MB  Codec: MPEG 1 Layer III, 
Mode: Stereo
Code:

https://www82.zippyshare.com/v/Vg0b8E29/file.html

http://www.filefactory.com/file/4w4ztn8lkm4u
Last edited by Ableteam on Tue May 18, 2021 2:34 pm; edited 5 times in total
Track List:
01 - Cheaper To Keep Her
02 - Moments That Matter
03 - Somebody's Son
04 - Let's Get Drunk And Fight
05 - When We Make Love
06 - It Broke Off
07 - Everyday Heroes
08 - Just Drunk Enough
09 - Sometimes It's Summertown
10 - Nothing Like You
Quality: 256kbps @ Sample Rate: 44100Hz  Size:  77.0MB  Codec: MPEG 1 Layer III, 
Mode: Stereo
Code:

https://www82.zippyshare.com/v/lt7KwYJe/file.html

http://www.filefactory.com/file/6479cxpfj98k
Last edited by Ableteam on Tue May 18, 2021 2:35 pm; edited 5 times in total
2010 - Aaron Lines - Sunday Afternoon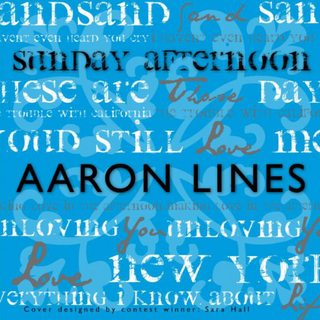 Track List:
01 - The Trouble With California
02 - Sand
03 - I Haven't Even Heard You Cry
04 - You'd Still Love Me
05 - Sunday Afternoon
06 - These Are Those Days
07 - I Love New York
08 - Unloving You
09 - Making Love In The Afternoon
10 - Everything I Know About Life (The Blackhorse Song)
Quality: 256kbps @ Sample Rate: 44100Hz  Size:  77.0MB  Codec: MPEG 1 Layer III, 
Mode: Stereo
Code:

https://www82.zippyshare.com/v/XkQN5Ke2/file.html

http://www.filefactory.com/file/5dp5a9rgtprg
Thank you sooo much, been looking for some of them for months! Great post! Thanks for sharing

Aron877




Posts

: 3


Join date

: 2014-02-05


Age

: 56


Location

: Spain




litao




Posts

: 130


Join date

: 2013-04-27




tradmad




Posts

: 22


Join date

: 2013-04-25


Location

: Ireland



---
Permissions in this forum:
You
cannot
reply to topics in this forum