Chuck Joyce - Discography
Chuck Joyce, a Canadian Champion Fiddler, was born and raised in Sarnia, Ontario. He began fiddling at nine, inspired to play by his dad, Ernie. He took music lessons for a few years, then started playing at dances in rural communities earning about $2 a night.
He remembers watching Don Messer's Jubilee on television and it was a chance meeting with the fiddle playing icon in the early 1970's that inspired Joyce to take his playing to a level of excellence.
"A friend (the late, great musician and champion fiddler, Graham Townsend) called me and said Don would like to meet me," recalled Joyce. "So I went to the hotel and I sat on the edge of the bed and Don came in, sat in a chair and I played one of my own fiddling compositions called 'The Fuddle Duddle Reel' (inspired by the late Prime Minister Pierre Trudeau's controversial expression in the House Of Commons). It wasn't long after I heard Messer play it on his television show and that really put the fire under me and I started going to every fiddle contest in the province."
He is one of Canada's outstanding contest fiddlers, winning in Shelburne in junior and later champion class. In four different contests including Pembroke he came first three years in a row and has won numerous other contests across North America. He plays guitar, banjo, mandolin, piano and bass, and appears on TV and radio shows. He is a judge and teacher in London, Ontario.
Joyce retired in 2013 from Fanshawe College where he worked as an electronics technologist. But it's clear his impact on fiddling in Canada endures. There are judges in many competitions today who Joyce has taught, not to mention the champions like Greg Henry and Celine Murray.
Chuck Joyce - Album List (5 Albums)
1971 - Chuck Joyce - Graham Townsend Presents Great Old Time Fiddlin' Volume 1
1971 - Chuck Joyce - Great Olde Tyme Fiddlin'
1973 - Chuck Joyce - 20 Great Fiddle Tunes
1974 - Chuck Joyce - Hometown Specials
1974 - Chuck Joyce - Step Dancing

A Special "Thanks" goes to "JessicaFaith" for this addition.

Elaine4




Posts

: 6090


Join date

: 2013-04-25



1971 - Chuck Joyce - Graham Townsend Presents Great Old Time Fiddlin' Volume 1 @320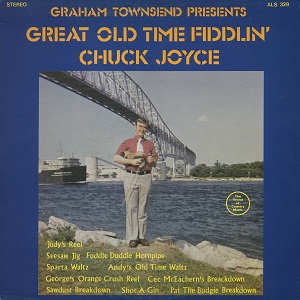 Track List:
01 - Sawdust Breakdown

02 - Seesaw Jig
03 - Sparta Waltz
04 - Shot-A-Gin
05 - Cec McEachern's Breakdown
06 - George's Orange Crush Reel
07 - Andy's Old Time Waltz
08 - Fuddle Duddle Hornpipe
09 - Judy's Reel
10 - Pat The Budgie Breakdown
Code:

https://www37.zippyshare.com/v/h9Npxk9A/file.html

http://www.filefactory.com/file/535qsws7m76h

Elaine4




Posts

: 6090


Join date

: 2013-04-25



1971 - Chuck Joyce -  Great Olde Tyme Fiddlin' @320
Track List:
01 - Putnam Breakdown

02 - Maple Leaf Two-Step
03 - Cookie's Jig
04 - Joy-El Waltz
05 - Lambton Hornpipe
06 - Lou's Favourite
07 - White River Stomp
08 - Walker's Special Reel
09 - Year-End Two-Step
10 - Heather On The Hill
Code:

https://www37.zippyshare.com/v/MKARwDJO/file.html

http://www.filefactory.com/file/4dzkxazgzw2v

Elaine4




Posts

: 6090


Join date

: 2013-04-25



1973 - Chuck Joyce -  20 Great Fiddle Tunes @320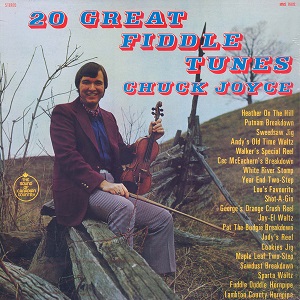 Track List:
01 - Heather On The Hill

02 - Putnam Breakdown
03 - Sweedsaw Jig
04 - Andy's Old Time Waltz
05 - Walker's Special Reel
06 - Cec McEachern's Breakdown
07 - White River Stomp
08 - Year-End Two Step
09 - Lou's Favourite
10 - Shot-A-Gin
11 - George's Orange Crush Reel
12 - Joy-El Waltz
13 - Pat The Budgie's Breakdown
14 - Judy's Reel
15 - Cookie's Jig
16 - Maple Leaf Two-Step
17 - Sawdust Breakdown
18 - Sparta Waltz
19 - Fuddle Duddle Hornpipe
20 - Lambton County Hornpipe
Code:

https://www37.zippyshare.com/v/XmUonal6/file.html

http://www.filefactory.com/file/1g9yj9wlk6h7

Elaine4




Posts

: 6090


Join date

: 2013-04-25



1974 - Chuck Joyce -  Hometown Specials @320
Track List:
01 - Four Jacks

02 - Ernie's Special Jig
03 - Satellite Reel
04 - Harvey Lovie's Waltz
05 - Ted Laidlaw's Jig
06 - Hand Organ Hornpipe
07 - Fiddle In The Basket
08 - Clara's Reel
09 - Sunset Reel
10 - Little Ditty In 'G'
11 - The Contest Reel
12 - Ray Hill's Favourite
Code:

https://www37.zippyshare.com/v/1QkZhHhN/file.html

http://www.filefactory.com/file/2j3k3mqvqwox

Elaine4




Posts

: 6090


Join date

: 2013-04-25



1974 - Chuck Joyce -  Step Dancing @320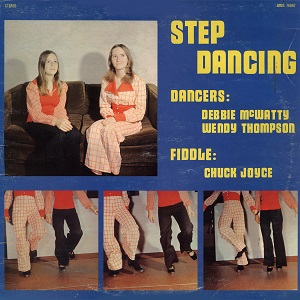 Track List:
01 - The Galway~Rakes Of Kildare~The Donegal

02 - The Happy Acres Two-Step
03 - Donegal Jig~Elliott's Favourite Reel
04 - Frisco Waltz
05 - The Belfast Jig~The Veteran's Reel
06 - Lester Pearson~Bonnie Tweedside~The Concert
07 - The Amazon~Sir Wilfred Laurier
08 - Fairy Lake Waltz
09 - Minnie Foster's~Cadeau's~Archie Menzie's
10 - Fiddler's Delight~The Squaw Rapid Reel
Code:

https://www37.zippyshare.com/v/2Z0g2Gfe/file.html

http://www.filefactory.com/file/qb8jvog3d69

Elaine4




Posts

: 6090


Join date

: 2013-04-25




Elaine4




Posts

: 6090


Join date

: 2013-04-25



---
Permissions in this forum:
You
cannot
reply to topics in this forum