Curly Putman - Discography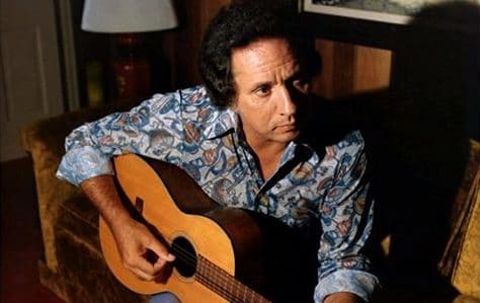 Claude Putman Jr., born November 20, 1930 in Princeton, Alabama, professionally known as Curly Putman, was an American country music singer and songwriter.
Putman was the son of a sawmill worker. He took up the steel guitar as a teenage student at Paint Rock Valley High School. After a period at Southern Union State Community College, Wadley, Alabama, he enlisted in the US Navy and spent four years on the aircraft carrier USS Valley Forge during the Korean War.
He married Bernice Soon in 1956. Putman worked several jobs in different places in the late 1950s and early 60s, inspiring his later hit 'My Elusive Dreams'. He penned his first big hit, 'Green Green Grass Of Home', when working in Nashville plugging songs for Tree Records.
Putman was inducted into the Nashville Songwriters Hall of Fame in 1976.
Putman died October 30, 2016 of congestive heart failure and kidney failure at his home in Lebanon, Tennessee at age 85. He is survived by his wife and son.
Putman's name tends to be misspelled as 'Putnam' in composer credits on commercially released LP and CD packages.
For more information visit
Code:

https://www.allmusic.com/artist/curly-putman-mn0000784935/biography
Curly Putman - Album List (3 Albums)
1967 - Curly Putman - Lonesome Country Of Curly Putman
1969 - Curly Putman - Curly Putman's World Of Country Music
2010 - Curly Putman - Write 'Em Sad - Sing 'Em Lonesome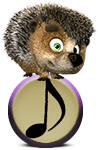 A Special "Thanks" goes to "Tamworth Ted" for this addition.

Elaine4




Posts

: 6090


Join date

: 2013-04-25



1967 - Curly Putman - Lonesome Country Of Curly Putman @320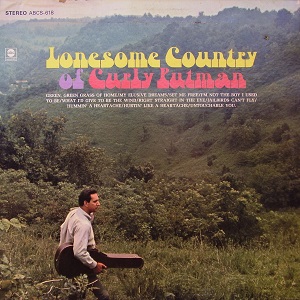 Track List:
01 - I'm Not The Boy I Used To Be
02 - Hummin' A Heartache
03 - Green Green Grass Of Home
04 - Hurtin' Like A Heartache
06 - Right Straight In The Eye
07 - Jailbirds Can't Fly
08 - Untouchable You
09 - Set Me Free
10 - What I'd Give To Be The Wind
Code:

https://www32.zippyshare.com/v/djM2P341/file.html

http://www.filefactory.com/file/39bqz8eng2gd
Last edited by Elaine4 on Fri May 10, 2019 1:43 am; edited 1 time in total

Elaine4




Posts

: 6090


Join date

: 2013-04-25



1969 - Curly Putman - Curly Putman's World Of Country Music @320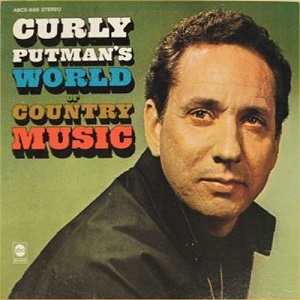 Track List:
03 - You Can Always Come Back
04 - Talking To The Grass
06 - If I Ever Get That Close Again
09 - Love Of The Common People
11 - D-I-V-O-R-C-E
Code:

https://www32.zippyshare.com/v/pK9kim0F/file.html

http://www.filefactory.com/file/7ju2ksppmpv7
Last edited by Elaine4 on Fri May 10, 2019 1:43 am; edited 1 time in total

Elaine4




Posts

: 6090


Join date

: 2013-04-25



2010 - Curly Putman - Write 'Em Sad - Sing 'Em Lonseome @320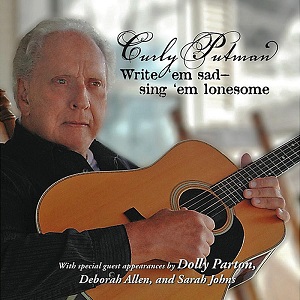 Track List:
02 - Only Oklahoma Away (w Deborah Allen)
04 - Green Green Grass Of Home
05 - Made For Loving You (w Dolly Parton)
07 - Magnolia In The Snow
09 - My Elusive Dreams (w Sarah Johns)
10 - Couldn't Love Have Picked A Better Place To Die
Code:

https://www32.zippyshare.com/v/UiESpZ3f/file.html

http://www.filefactory.com/file/lwxqakggrb9
Last edited by Elaine4 on Fri May 10, 2019 1:43 am; edited 1 time in total

Elaine4




Posts

: 6090


Join date

: 2013-04-25




Elaine4




Posts

: 6090


Join date

: 2013-04-25



---
Permissions in this forum:
You
cannot
reply to topics in this forum