Max D. & Max T. Barnes - Discography
Max Duane Barnes, born July 24, 1936 in Hardscratch, Iowa, was a country music singer and songwriter.
Max D. Barnes was born in rural Iowa during the Great Depression, the seventh of 10 children. He received his first guitar from his sister Ruthie Steele at age 11. Shortly afterward, his parents were divorced. He moved to Omaha, NE, with his mother and two younger brothers. At 16, he dropped out of school and began singing in a local nightclub. During this time, he formed a band called the Golden Rockets, which featured his future wife, Patsy, as lead singer. At age 18, he married Patsy, whom he remained with for life. They raised three children, one of whom, Max T. Barnes, followed his father into the songwriting profession.  . At first, Max worked for an Omaha concrete company, but the family soon moved to Long Beach, CA, where he was the foreman at a lamp factory. After a while, he quit, spending his summers in Omaha and his winters singing in California. By 1962, he saved up enough money to buy a nightclub near Lake Okiboji, IA, but he sold it after eight months. Again, the Barnes family moved back to Omaha, where Max spent nine years driving as a truck driver.
He was a two-time winner of the Country Music Association's prestigious Song of the Year prize: in 1998 for 'Chiseled In Stone', co-written with Vern Gosdin and inspired by the death of Barnes' elder son, Duane, killed in a car accident in 1975 at age 18, and in 1992 for 'Look At Us', co-written with Vince Gill. He was inducted to the Nashville Songwriters Hall of Fame in 1992.
Max D. Barnes died January 11, 2004  in Nashville, Tennessee, of complications from pneumonia. He was 67 years of age. His custom coffin bore two chrome exhaust pipes from a diesel truck. Barnes is survived by his wife, Patsy, daughter, Genevieve Kephart, and son, Max T. Barnes.
For more information visit 
Code:

https://en.wikipedia.org/wiki/Max_D._Barnes
Max Troy Barnes, born October 25, 1962  in Omaha, Nebraska, is an American country music singer, songwriter, studio musician and producer. He is the son of songwriter Max D. Barnes. He has written songs on albums that have sold over 20 million records. He currently writes for Ray Stevens Music publishing and lives in Hendersonville, Tennessee.
For more information visit 
Code:

http://www.maxtbarnes.com/
Max D. Barnes - Album List (3 Albums)
1980 - Max D. Barnes - Rough Around The Edges
1981 - Max D. Barnes - Pieces Of My Life
2013 - Max D. Barnes - Day After Forever
Max T. Barnes - Album List (3 Albums)
2013 - Max T. Barnes - Me And Max D.
2016 - Max T. Barnes - Storms Of Life
2017 - Max T. Barnes - I Can Sleep When I'm Dead


A Special "Thanks" goes to "Cherrie" for this addition.
Last edited by Elaine4 on Sat Apr 07, 2018 7:18 am; edited 2 times in total
1980 - Max D. Barnes - Rough Around The Edges @320
Track List:
01 - Mean Woman Blues
02 - Patricia
03 - Rough Around The Edges
04 - Singer Of Sad Songs
05 - Rustin' Down
06 - Don't Ever Leave Me Again
07 - Only For You
08 - Cowboys Are Common As Sin
09 - Heaven On A Freight Train
10 - Too Far Gone To Find
Code:

https://www101.zippyshare.com/v/k8ao4rTr/file.html

http://www.filefactory.com/file/258p56dnbfcl
Last edited by Elaine4 on Thu Apr 25, 2019 2:43 am; edited 3 times in total
1981 - Max D. Barnes - Pieces Of My Life @320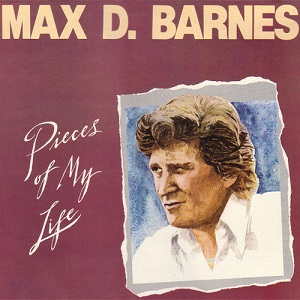 Track List:
01 - She Loves My Troubles Away
02 - Pieces Of My Life
03 - Lady Jane
04 - Rolling River
05 - Fool Enough
06 - Givin' Out From Givin' In
07 - Let's Hear It For The Working Man
08 - Send Me Back To Caroline
09 - Rainbows And Roses
10 - Touching Souls
Code:

https://www101.zippyshare.com/v/D54WEHxo/file.html

http://www.filefactory.com/file/o6e730jnbqn
Last edited by Elaine4 on Thu Apr 25, 2019 2:44 am; edited 3 times in total
2013 - Max D. Barnes - Day After Forever @320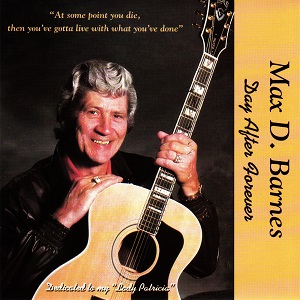 Track List:
01 - I Am An Island
02 - Bed Of Nails
03 - Close To You
04 - I'll Never Be Taken Alive
05 - No Sign Of Gina
06 - Day After Forever
07 - This Ol' River
08 - Stay Close
09 - Land Of The Zydeco
10 - Wanta Go To Memphis
11 - A Sad Song
12 - Pretty Thing
13 - Chain Gang Dance
14 - Ol' Love 'Em And Leave 'Em
15 - Million Dollar Memory
Code:

https://www101.zippyshare.com/v/78GvwuCZ/file.html

http://www.filefactory.com/file/5jb55c67boi3
Last edited by Elaine4 on Thu Apr 25, 2019 2:44 am; edited 3 times in total
2013 - Max T. Barnes - Me And Max D. @320
Track List:
01 - Max T. Barnes - Wild Irish Rose (w Brent Mason & Glen Duncan)
02 - Max T. Barnes - Goin' Out The Same Way You Came In
03 - Max T. Barnes - Honky Tonk Myself To Death
04 - Max T. Barnes - I Quit
05 - Max T. Barnes - Love Me
06 - Max T. Barnes - Way Down Deep
07 - Max D. Barnes - It's True Love Is Blind
08 - Max D. Barnes - Ain't No Me
09 - Max D. Barnes - Long Steady Rain
10 - Max D. Barnes - It Comes With The Territory
11 - Max D. Barnes -  Just Don't Get Any Better Than This
12 - Max D. Barnes - Just Before He Died

13 - Max D. Barnes - I've Got It Made
14 - Max D. Barnes - In My Next Life
15 - Max D. Barnes - Let Go Of The Stone
16 - Max D. Barnes - Alone
17 - Max D. Barnes - Livin' On The Wild Side
Code:

https://www76.zippyshare.com/v/YMeilYBf/file.html

http://www.filefactory.com/file/5hijfvetyjp
Last edited by Elaine4 on Thu Apr 25, 2019 2:44 am; edited 5 times in total
2016 - Max T. Barnes - Storms Of Life @320
Track List:
01  - Jeannie's Back In The Bottle
02 - If I Didn't Have You
03 - Love Beer
04 - The Craic (w Johnny Brady)
05 - Lookin' For A Girl (w Lisa Stanley)
06 - Wild Irish Rose (w Brent Mason)
07 - Love Me
08 - Sometimes You're The Song (w Naomi Cooke)
09 - I Quit
10 - You're Goin' Out The Same Way You Came In
11 - Storms Of Life
12 - A Handshake Will Do
Code:

https://www76.zippyshare.com/v/c2geZI6a/file.html

http://www.filefactory.com/file/xkbz64hfskr
Last edited by Elaine4 on Thu Apr 25, 2019 2:45 am; edited 3 times in total
2017 - Max T. Barnes - I Can Sleep When I'm Dead @320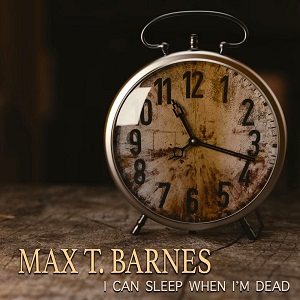 Track List:
01 - I Can Sleep When I'm Dead (w Collin Raye)
02 - Steamboat
03 - Way Back In The Mountains (w Marty Haggard)
04 - No One But You
05 - Lovin' You Comes That Easy To Me
06 - These Things I Want
07 - Hen Party
08  - You Gotta Be Puttin' Me On
09 - Love Beer
10 - Checkin' The Microphone
11 - Button Box Boy
12 - Confederate Rose
Code:

https://www76.zippyshare.com/v/1HJne8iA/file.html

http://www.filefactory.com/file/1iefgku68y0j
Last edited by Elaine4 on Thu Apr 25, 2019 2:46 am; edited 3 times in total
---
Permissions in this forum:
You
cannot
reply to topics in this forum